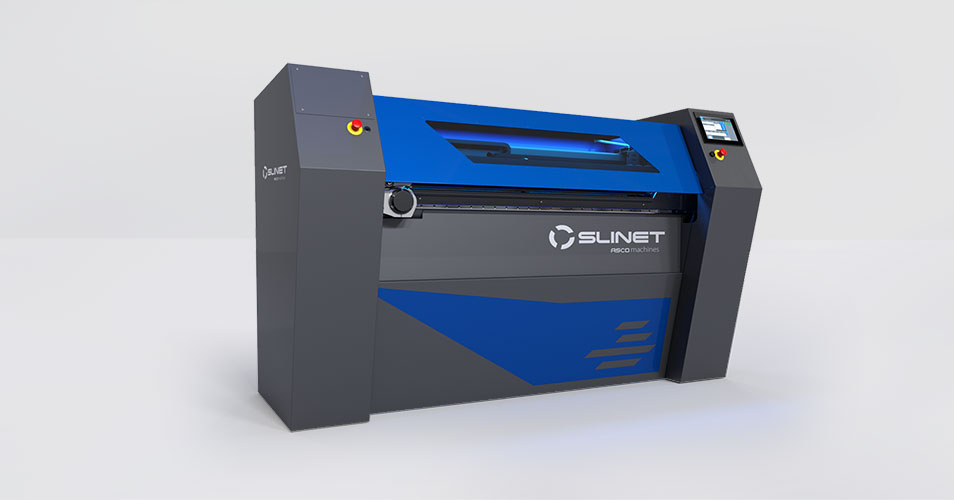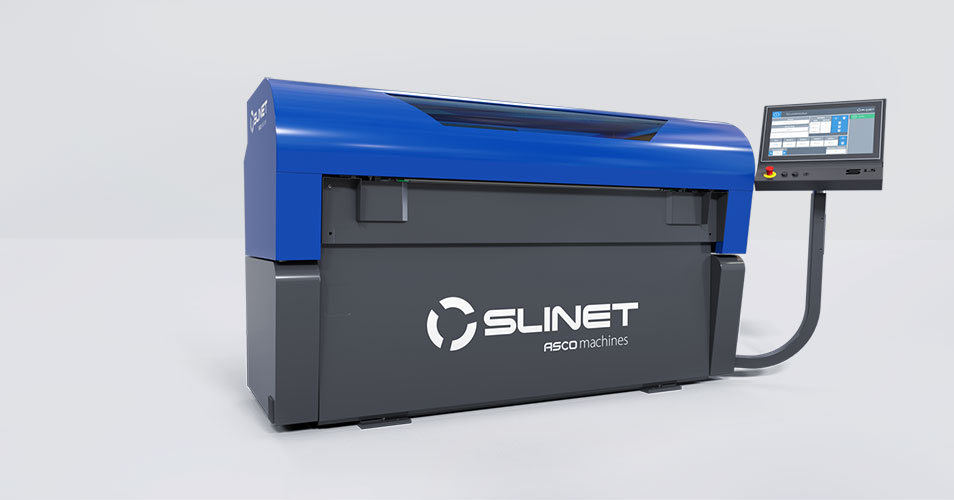 Slinet S 1.0 vs Slinet S 1.5
SLINET S 1.0
SLINET S 1.5
Maximum sheet width
1250 mm
1250 mm
Mild Steel
1,00 mm
1,50 mm
Stainless Steel
0,80 mm
1,00 mm
Alu
1,25 mm
2,00 mm
min cutting width in the middle
65 mm
65 mm
min cutting width from side
15 mm
15 mm
Slitting accuracy
DIN/ISO 2768 (± 0,8 mm/m)
DIN/ISO 2768 (± 0,8 mm/m)
Gap adjustment
0 – 1,5 mm
0 – 1,5 mm
Number of knive
5 knives (optional 8)
5 knives (optional 8)
straightening unit
optionally available with four rolls
optionally available with four to six rolls
cutting speed
28 m / min
standard:30 m / min
optional: 45 m / min
Cross cut
roll knive
Innovate roll knife from bottom up incl. automated cutting gap and depth adjustment for thinn and thick material
partial cut
not available
optionally available
automatic coil storage system
not available
optionally available in one ore more-row system
Max. Coilweight
Depending on work process
Depending on work process with automatic storage system 2 or 5 tons
Barcoding System
not available
optionally available
Variobend pro touch control
inclusive
inclusive
Touch screen
10"
18,5" optionally 21,5"
Nesting Software
not available
optionally available
machine connectivity
optionally available
optionally available
foil unit
not available
optionally available
connection to re-coiling unit
not available
optionally available
connection to de-coiling unit
optionally available
optionally available
Maximum sheet width: 1250 mm
Mild Steel: 1,00 mm
Stainless Steel: 0,80 mm
Alu: 1,25 mm
min cutting width in the middle: 65 mm
min cutting width from side: 15 mm
Slitting accuracy: DIN/ISO 2768 (± 0,8 mm/m)
Gap adjustment: 0 – 1,5 mm
Number of knive: 5 knives (optional 8)
straightening unit: optionally available with four rolls
cutting speed: 28 m / min
Cross cut: roll knive
partial cut: not available
automatic coil storage system: not available
Max. Coilweight: Depending on work process
Barcoding System: not available
Variobend pro touch control: inclusive
Touch screen: 10"
Nesting Software: not available
machine connectivity: optionally available
foil unit: not available
connection to re-coiling unit: not available
connection to de-coiling unit: optionally available
Maximum sheet width: 1250 mm
Mild Steel: 1,50 mm
Stainless Steel: 1,00 mm
Alu: 2,00 mm
min cutting width in the middle: 65 mm
min cutting width from side: 15 mm
Slitting accuracy: DIN/ISO 2768 (± 0,8 mm/m)
Gap adjustment: 0 – 1,5 mm
Number of knive: 5 knives (optional 8)
straightening unit: optionally available with four to six rolls
cutting speed: 30 m / min optionally 45 m / min
Cross cut: Innovate roll knife from bottom up incl. automated cutting gap and depth adjustment for thinn and thick material
partial cut: optionally available
automatic coil storage system: optionally available in one ore more-row-system
Max. Coilweight: Depending on work process with automatic storage system 2 or 5 tons
Barcoding System: optionally available
Variobend pro touch control: inclusive
Touch screen: 18,5"optionally 21,5"
Nesting Software: optionally available
machine connectivity: optionally available
foil unit: optionally available
connection to re-coiling unit: optionally available
connection to de-coiling unit: optionally available
Financing
Conceivable turns into feasible!
You are seeking ideal financing – we have financial professionals who know their business. Our financing offers are individually tailored to your situation.
Slinet Service
On the spot quickly
Rely on service which will help you on in the long run. Find out more about the comprehensive service offer of ASCO. From technical after-sales service to financing.